Try our simple calculator to estimate the long turn impact on your sales with the product library created for you.
Increase your brand visibility and market your products with our help.
ProdLib works as a marketing channel for your company. Simply put: when you start sharing your CAD and BIM content via ProdLib product library, it means more awareness for your products.
Products used in the design phase are more likely to be used in construction as well.
1
CONNECT:
The number one goal is to reach with architects, structural engineers, and specifiers – we are the bridge between you and them!
2
SUPER EASY:
One place for all your modelling needs – easiest way to get to your CAD and BIM repertoire at once.
3
LONG-TERM RELATIONSHIPS:
As your ProdLib partner we provide continuous support to maintain and further develop your product library.
What's included?
We will create BIM objects and CAD details of your products and distribute them to over 40 000 design professionals in the Nordic countries.
THE CUSTOMISED LIBRARY PROJECT always includes:
Product pages – quantity not limited
Library content updating & maintenance throughout the partnership
Monthly reports of your product downloads & more – no time limits
Customer support via email and phone
Marketing activities to support your own library updates, and even more
Free access to our yearly ProdLab events with the chance to network within the construction sector
Reliable delivery + guaranteed budget
Dedicated, skillful construction professionals at your service
Get data – ProdLib Reporter
As a ProdLib partner you will receive information about the usage of your products. You can see how designers use your products in their projects by region or time period.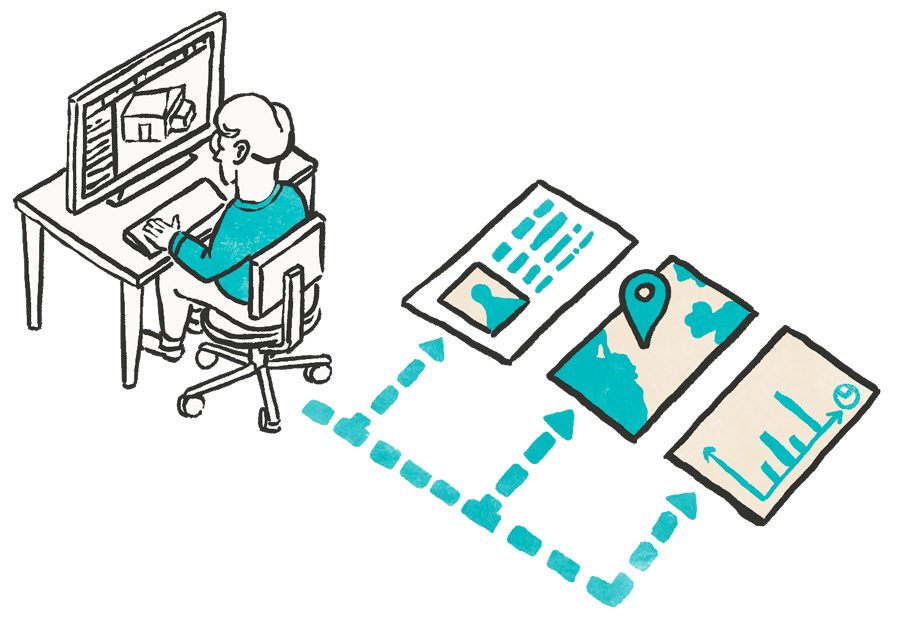 User
The most interesting thing for a manufacturer is usually to find out who uses their products. Get data about users's professions.
Region
Examine where your users are situated globally.
Time period
With the Reporter reporting tool you can track down how your product usage progresses over time.
Usage of products
Understand real usage of your products.
Additional PRO tip for Reporter use:
For instance, if you want to plan and develop your product portfolio, you can use the customised dashboard to track down how your new products interest your preferred designer audience and make alterations to your ranges and launches based on that.
Connect with designers – Marketing in brief
ProdLib connects your company with architects and structural engineers. Users worldwide can see your brand and use your products in their projects. You can communicate the latest news to designers through our marketing channels.

News
When your library is published for the first time and when its content is updated, we can feature your products in our news section.

Newsletter
Once or twice a month we send our newsletter, where the latest library releases and updates, webinars and more, is presented for targeted designer audience i.e. for architects and engineers.

Joint webinars
We arrange once in a while webinar together with our customers about specific topics, like how to make windows, railings, roofing, kitchen design or outdoor design.

Marketing materials
Pictures, brochures, other material - let us know what material you need.

Short videos
A customized video of your product library, e.g. video tutorial or a promotion video. Please contact us and request a quotation.